At your service!
Service dog info and links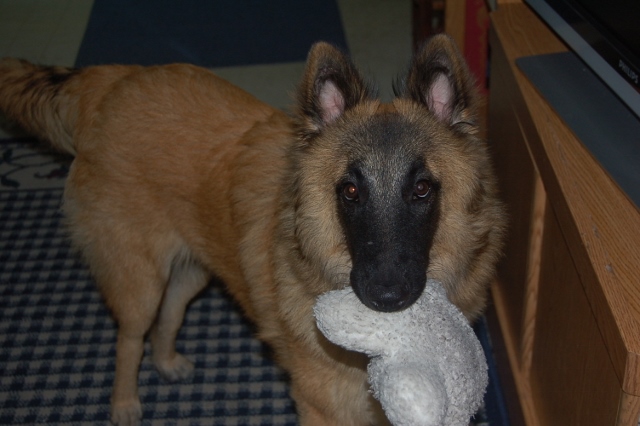 Luka bringing me his "fluffy."
BACK TO HOMEPAGE - ONE DOG PLACE
LINKS TO SERVICE DOG INFO -
SERVICE DOG REGULATIONS. I frequently see people these days taking their dogs into restaurants and grocery stores with cute little service dog vests. I am often wondering how many of these dogs are truly service dogs, or if their owners just purchased a vest off of the internet to enable them to have their dog go with them everywhere. There are dozens of sites available these days where pet owners can purchase a vest and an "official" letter stating their dog is a service dog. It is not cheap, but can be done. It is sad though because if their dog is truly not a service dog, their actions can hurt those who really need a service dog when they travel or take their dog with them. To clarify more about service dogs, here is the official language and a link to the Americans with Disabilities regulation regarding service dogs. It clearly explains what is a "service dog," and what is not - https://www.ada.gov/service_animals_2010.htm
SERVICE and WORKING DOG SUPPLIES. Do you have a service dog, or are you thinking of training a dog to be a service or therapy dog? Or do you have a dog working in another capacity? Here is a site that sells vests, harnesses and other related supplies - http://www.activedogs.com/
HERE ARE A FEW ORGANIZATIONS THAT HELP PROVIDE SERVICE DOGS TO THOSE IN NEED, WITH MANY SPECIFICALLY HELPING CHILDREN WITH AUTISM.
Paws for Ability - http://4pawsforability.org/
Autism Service Dogs of America - http://autismservicedogsofamerica.com/
Assistance Dogs International - http://www.assistancedogsinternational.org/
Blessings Unleashed - http://blessingsunleashed.org/
Canine Companions for Independence - http://www.cci.org/site/c.cdKGIRNqEmG/b.3978475/k.BED8/Home.htm
Custom Canines Service Academy - http://www.customcanines.org/
North Star Dogs - http://www.northstardogs.com/
BACK TO HOMEPAGE - ONE DOG PLACE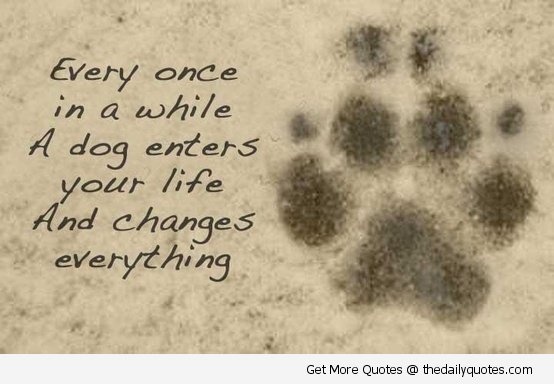 SERVICE DOG INFORMATION FOR VETERANS - http://www.prosthetics.va.gov/ServiceAndGuideDogs.asp
BACK TO HOMEPAGE - ONE DOG PLACE
Have a question about dog health, training, or another dog topic?
Email us at Luka@onedogplace.com
and we will try to find the answer for you!